Experiment!
Florence Arts Centre 2020
An Arts Council funded project exploring Science, Art and West Cumbria
Experiment! is an Arts Council funded project exploring Science, Art and West Cumbria, with my sister, Carolyn Marr and film-maker Lucia Tambini. It is part of a wider "A Sense of Place" project based at Florence Arts Centre, Egremont, West Cumbria.
Sourcing materials, textures, colours, shapes and sounds from the Florence
mine-site, we used clay, paper and gathered materials to make a series of sculptural works. Lucia's film documents the creative process as we explore the mine-site and then continue the experiments in our studios.
Experiment! is the resulting body of work, celebrating the visual and textural glories of this former industrial site - and its transformation into a centre of creativity for the wider community.
More images on
Carolyn's website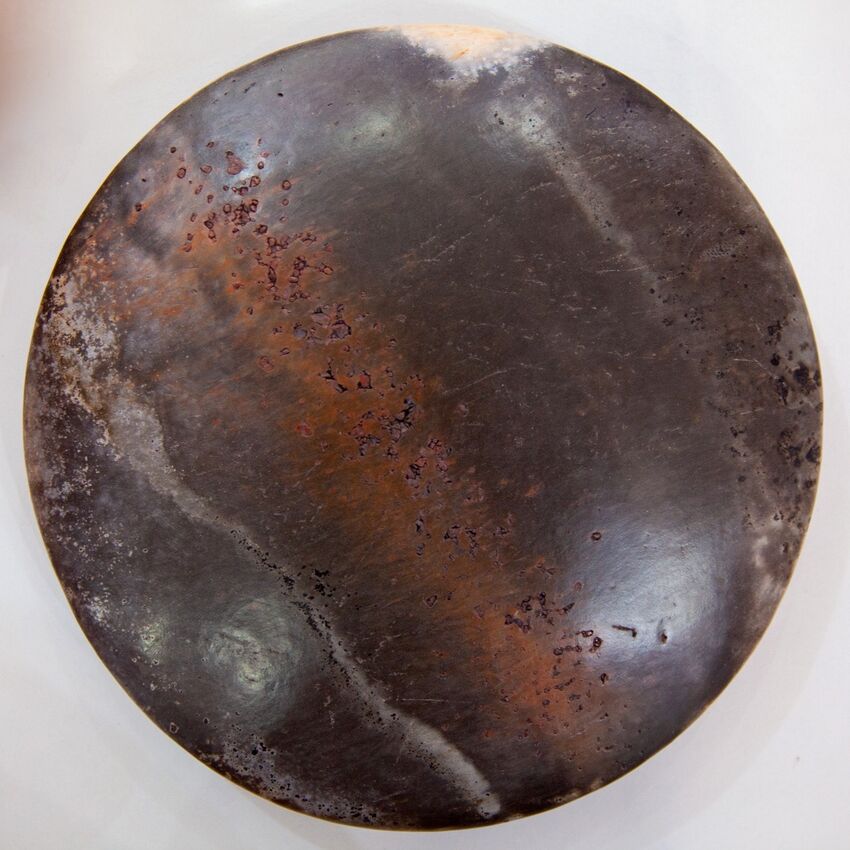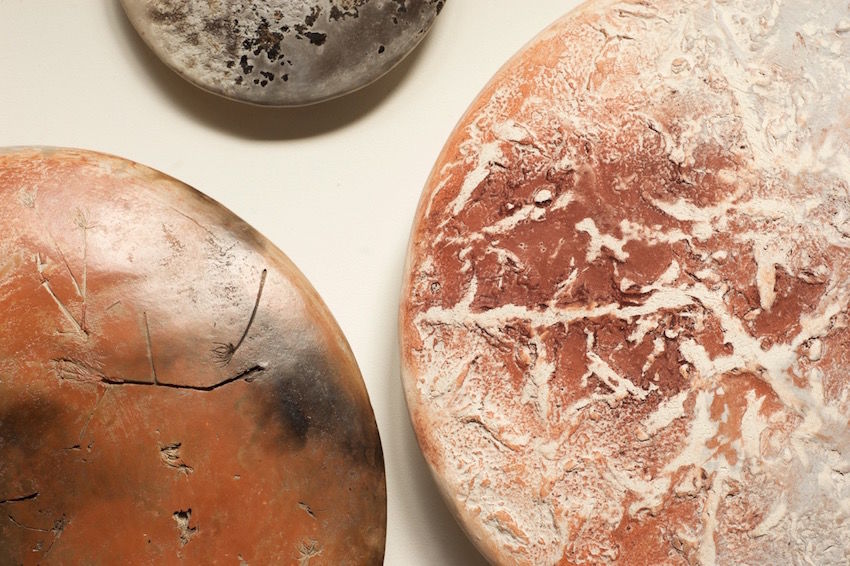 Smoked
, with their worn, part-burnished surfaces, reflect the curved, hollow spaces at the mine-site. Trapped materials inside some of the hollows move within and create sounds, often reminiscent of those found on the mine site or perhaps the nearby coast.
Frances Marr
Game
brings together rusting 'breaking' balls from the Florence Mine site. The arrangement here can be changed, played with: it is open to further experiment!
Carolyn Marr / Frances Marr
Texture
A series of tiles created using textures and pigment found at the mine site
Carolyn Marr / Frances Marr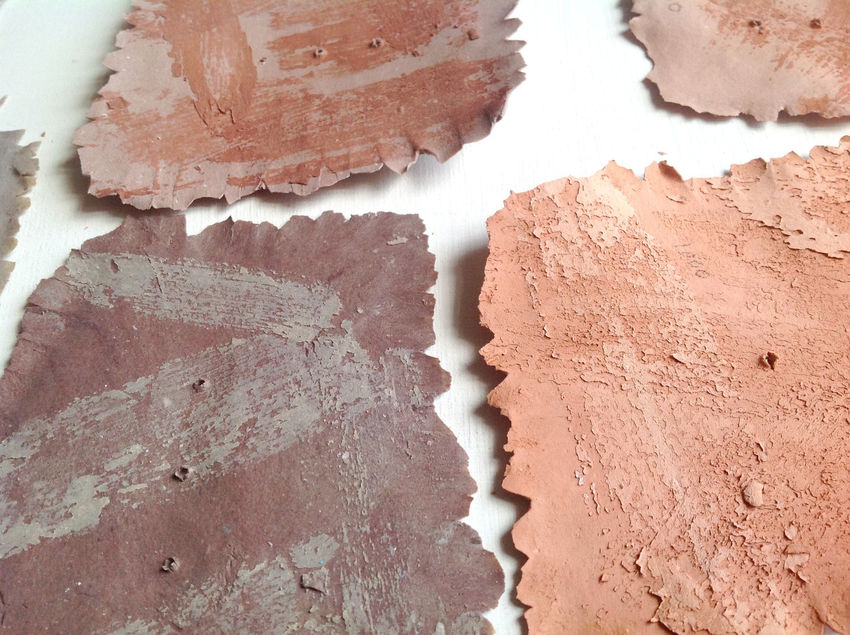 Heat
explores the effect of temperature on clay combined with the Egremont Red pigment.
Carolyn Marr
Earth
Using pigments from the disused mine
Frances Marr
Rusted
A collection of objects found on site during our 2019 visit. Colours, textures and forms all play their part here, but also perhaps the sense of time, of change and decay, and the continuing life of materials that have fallen out of human use.
Carolyn Marr / Frances Marr