Florence Arts Centre 2020
An Arts Council funded project exploring Science, Art and West Cumbria
Carolyn and I have worked with film-maker
Lucia Tambini
to create a body of work which will form part of the 'Sense of Place' joint exhibition at the Florence Arts Centre. Sourcing materials, textures, colours, shapes and sounds from the Florence mine-site, we have used clay, paper and gathered materials to make this series of sculptural work.
Lucia Tambini's film documents the Marr sisters' creative process as they explore the mine-site and then continue the experiments in their studios.
Experiment!
is the resulting body of work, celebrating the visual and textural glories of this former industrial site - and its transformation into a centre of creativity for the wider community.
Using pigments from the disused mine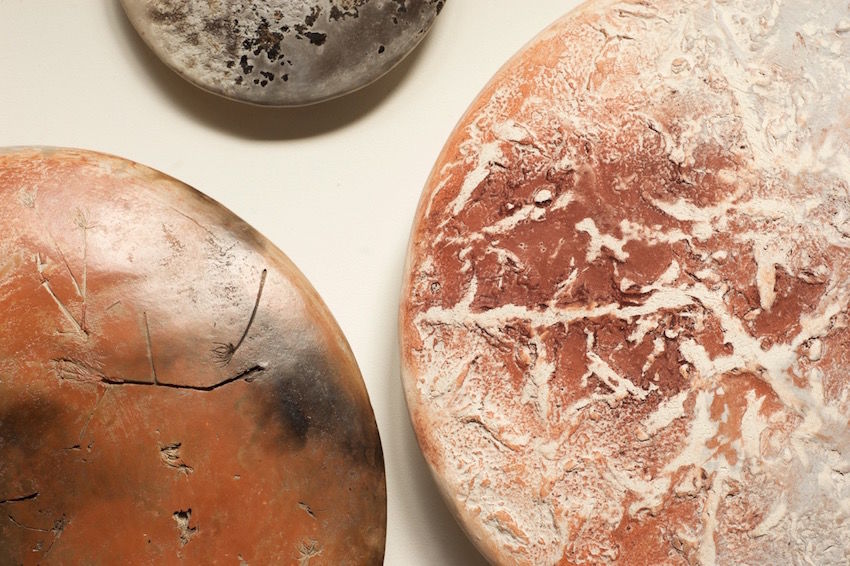 Red Discs
, with their worn, part-burnished surfaces, reflect the curved, hollow spaces at the mine-site.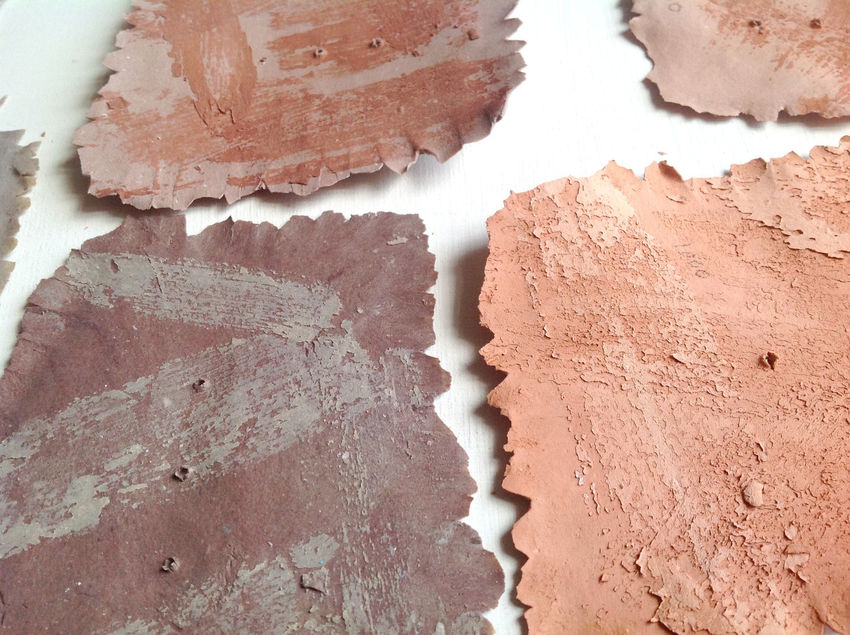 Heat
explores the effect of temperature on clay combined with the Egremont Red pigment.